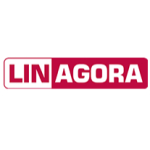 Address:
Tầng 4 tòa nhà Viet Tower số 1 Thái Hà, Đống Đa, Hanoi
See map
Mô tả công việc
In this position, you will work with the team to set new milestones for our roadmap, add new features, and improve test automation to cover cloud operations. You are the driving force  behind this project.
Yêu cầu ứng viên
You must bring along the following skills :
• Strong background in Java development
Vietnam
• Experience with at least some of the following technologies: NoSQL, SMTP, IMAP,
Sieve, ElasticSearch, OpenStack
• Know the Git version control system.
• Curiosity towards new technologies
• Good level in English
Quyền lợi được hưởng
• Opportunities for promotions and chance to travel or work in France
• Family culture in international working environment: friendly, helpful, cooperative and
respectful
• International Software projects bring you to highly international position
• Working in Linagora headquarter in Southeast Asia
• Annual company trip, other exciting activities for team building
• Working 5 days/week , from Monday to Friday
• Lunch allowance, 13th month salary, competitive salary
• Annual health checkups and other benefits based on labor law